Basketball Spotlight Future Phenom Camp recap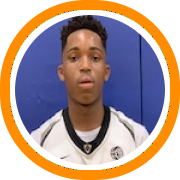 Basketball Spotlight held their annual Future Phenom Camp in New Jersey. Regularly attracting the top middle school talent in the Northeast, this year was no exception, as many New England players were on hand. Heres a look at who was in attendance!
Kendric Diaz, fresh off spending the early summer with the Puerto Rican national team, was one of the top performers. Owen Moreira, who will transfer to Rectory and reclassify to 2023, showed off his athleticism and rapidly growing skillset. 6-5 Rhode Island native Evenson St. Franc as well as incoming Thayer point guard Jaaden Simpkins & 6'7 man child Toriyan Johnson were the other Expressions 2023 members to make the All Star game. Wareham's Daejon Gibson, Taunton's Ruudvan Joseph & Bridgeport native Walt Andrews all also made the all star game. Andrew's announced last week he will be attending Springfield Commonwealth next year after playing up on varsity at Capital Prep Bridgeport this past year.
In the class of 2024 All star game, New England was again well represented. Alex Berry, who will head to Rectory next year might be the most athletic in the class to date, while Jeremiah Jenkins is coming off an MVP performance at Hoop Group a few weeks ago. Rhode Island's Elijah Bynoe, Bridgeport's Travis Upchurch and Boston native Abdur Leon round out the New England representatives!
---