DC Blue Devils 8th Team Preview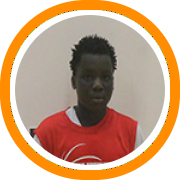 The DC Blue Devils are off and running this year after participating in a bunch of tournaments
across the New England area.

This year's group is filled with versatile, athletic wings lead by Guards Drew Brander, Kur Teng, and Point Guard Anthony Troncellito. Brander is a strong, athletic, play making guard with a solid overall floor game. Kur Teng has a ton of potential, and is the teams do-it-all player on the perimeter; he is very athletic with a very good shooting stroke. Troncellito is a talented lead guard, and even with being so young has proven to be one of the more vocal leaders on the squad. Guard Jason Gume is an up and coming guard that sees the floor very well at a young age, once he catches up to the speed of the game, he will be a good one to keep your eye on.
Edwen Rodriquez and brothers Anthony and Tryone Chinn are three of the better overall defenders on the team, naturally willing to pick up ball handlers in the back court. All three are talented in containing the ball and maintaining ball pressure consistently, making it hard on opposing guards throughout games.

Shooting guards Ty Clark, Ryan Carey and Kuel Akot are consistent threats on the perimeter for the Blue Devils as well. If any of them can get hot from behind the arc and if they do, watch out. With being on such a well-balanced team, they're consistent shooting will be key for the team
as they get deeper into their summer schedule.
The Blue Devils have great size and versatility in the front court to match they're steady back court. Forward Izayah Fisher has a pure jump shot from fifteen to seventeen feet and a soft touch around the basket from the low post and when attacking the rim from the perimeter. He still is growing into his body, but when he does, the sky could be the limit for him.
Forward Trevonte Langaigne is the teams glass cleaner on both ends the floor. His length allows him to block and alter multiple shots on the defensive end. He plays with a solid motor and is one of the team's best offensive rebounders as well. Forward Abdullah R. is rapidly developing as well due to his strong work ethic. It will be interesting to see his progress moving forward.
Overall, we expect really good things from this team this summer. The key word obviously throughout this preview is "versatility." That characteristic of this group is going to be key for them as they get into more competitive tournaments later on in the summer.
---