#JE75 Mass 2023 Frontcourt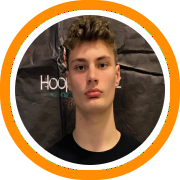 We start our recaps with the big fella's from the home state.There was no shortage in size at last Friday's Junior Elite 75, Max Lockett of Fay School might be the most high school ready of the bunch. A legit 6'7, Lockett spent the middle school season playing point forward for his Fay team. He is also physically imposing amongst his peers with his long an athletic frame. He got the gym rocking with a couple highlight dunks and blocks as well as a few drives to the basket. Good shooting touch from outside and is a good athlete in transition. Max also can rebound and post up well.
Springfield native Jayden Bass might have been the sturdiest player in the field. Built like a lineman, Bass has an extremely large frame which he uses to dominate in the paint offensively and defensively. Showed off a nice mid range jump shot around the free throw line which should translate to the next level.
Tauton has a nice rising prospect in 6'4 Ruudvan Joseph. Joseph is oozing with upside due to his athleticism and length. While raw offensively, he continues to make strides and is an imposing force defensively.
BABC and Roxbury native Ethan Robertson had a great showing on Friday as well. Roberson is a presence in the paint offensively and defensively, he can rebound and run the break himself. He also has a good handle, and had some athletic finishes.
Dartmouth middle school's Dylan Gomes played good post defense and passes off the dribble well. Framingham's John Milewski already stands 6'5 and has great hands but needs to work on his footwork.
---