#JE75 Rhode Island 2024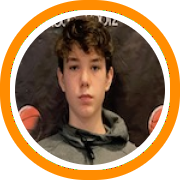 For our final 2024 recap, we head to the ocean state.
Tyler Hurd: Showed good shooting touch from outside and rebounds well. Moves well without the ball.
Derrell Liggins Jr: Although undersized, he is crafty and skilled with his ball handle and finishing ability. Will have good potential once he continues to grow. Good passer and good driver to score in transition and plaus good man to man defense.
Harrison Azariah: Really good motor and ball handling skills and uses his dribble well to set up jump shot-has good ball handling skills to keep defense honest.
Darius Ajakaiye: Strong athletic guard, attacks with dribble moves to score or dish, confident ball handler.
---