Made Hoops Session 1 Recap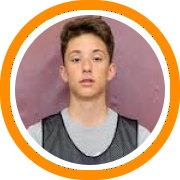 Last weekend, over 100 teams from 4th-8th grade attended the first session of the Made Hoops Winter Circuit. More New England teams represented than usual, as Expressions, BABC Prep, Bluewave and ASA all sent teams while additional New England prospects were also on some of the New York based aau teams. Here's a look at who impressed:
2024:
Jason Asemota, Expressions: Already been on our radar for years, but is finally starting to grow into his own as a prospect, he averaged 15 points and 10 rebounds on the weekend, and should be a huge factor on Dexter Southfield's varsity team this winter.
Jeremiah Jenkins, Expressions: Boarding school has been good to Jenkins, as he is bigger, stronger and faster than he was last year. He averaged over 20 ppg last weekend, and should continue to prove that he is one of the top 2024 point guards in New England.
Abdur Leon, Expressions: After spending the majority of his middle school years being a year younger than everyone, Abdur De Leon has finally reclassified to 2024 and went on to average double figures last weekend.
Alex Berry, Expressions: Berry is one of, if not the most athletic player in 2024, he can already windmill dunk, while only standing at 6'2. Spending the year at Rectory, expect Berry to come back stronger and more confident come the spring.
Jared Butler, Expressions: Possibly the youngest player in the 8th grade division, Jared just turned 13 and already stands 6'2. He can play 2-4 and impressed with his motor & improved shot mechanics.
2025:
Samuel Fleming, BABC Prep: The latest in a long line of Braintree natives, Fleming already stands at 6'4, but still has a lot of room to grow as he was impressive around the rim offensively, while defensively altered shots with his size and length.
Cooper Flagg, Blue Wave: The son of 2 former D1 players, Cooper Flagg showed he is one of the best true 7th graders last weekend. Already standing 6'3, he does everything asked of him and more. He can shoot it, handle it and has great vision. He has a strong body and a good feel and will definitely be one to watch moving forward.
Kaden Bedard, Blue Wave: A true point guard, Kaden is the son of former BC player Andy Bedard. He's tough as nails and is near automatic when he gets going.
Ace Flagg, Blue Wave: Cooper's twin brother, Ace stands at 6'5 and is a true big man who dominates the paint on both ends of the floor.
Warren Keels, Expressions: a true point guard who plays with a lot of swagger, hes an aggressive player who is always looking to set up his teammates.
2026:
Antonio Pemberton, BABC Prep: He has a great handle on the ball and is a crafty scorer. He sees the floor and is always looking to set up his teammates.
Patrick Otey, ASA Select: A do it all player who is a dynamic scorer at all 3 levels. Hes a great rebounder for his size and a really hard worker, remember the name Patrick Otey moving forward.
Justin Urey, ASA Select: Justin is one of the top 2026 point guards in New England. His unbelievable ball handling makes him a one man fast break. He's a pass first point guard who creates for his teammates and gets them wide open shots. He is also one of the best defenders around, having gone for 11 steals in 1 game!!
Alex Egbuonu, ASA Select: A dynamic stretch 4 who can score on all 3 levels, his ability to knock down the 3 ball, drive to the hoop and his soft touch floater makes him a matchup nightmare for all teams.
---