Super 16 Preview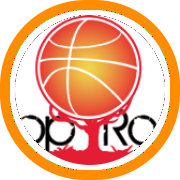 This weekend, the best teams from across New England will gather at Connecticut College in New London CT for a chance at the Super 16 crown. This annual event on Memorial Day weekend gives us a first hand look at New England's top talent, all at the same event. This year, the field is comprised of top notch programs from multiple different states.
In the 5th grade division, local teams such as New Haven Heat, CT Select, and Connecticut Elite highlight the field. Xpressions RI, Gibson Skills Academy, NE Storm, AKO Basketball, 3D Basketball, Northeast Xtreme, NE Nightmare and Mt Vernon Elite will all come into CT hoping for a shot at the championship as well.
The 6th grade American Red division is highlighted by NE Storm Black, AKO Basketball, NE Nightmare, Grand Sachems and Central Flight who are all eager to compete against the best competition from around New England. The National Blue division consists of New Haven Heat, Northeast Xtreme- Regan, Cap City Gauntlet, 3D Basketball- Rivera, HHBC and ACC.
In the American Red 7th grade division, New Haven Heat, Berkshire Bulldogs, Elite Brothers Basketball and NE Nightmare will be competing at a chance for the title. On the other side of the bracket in the National Blue division, HHBC, MV Rivals Select, 2D Basketball- Evans, Connecticut Elite- DL, ACC, and Ct Roughriders round out the field.
Finally we have a loaded 8th grade division which will consist of a handful of extremely talented teams from multiple different areas across New England and New York. In the American Red division, MV Rivals Select, NE Storm, Wright Way Skills Academy, Grand Sachems, Team Sims, and MH Skills Academy will be battling it out for a shot at the championship. The National Blue divisions consists of Vale SC, Hoop Haven, HHBC, Connecticut Elite- JS, NE Nightmare- Rd and AKO. The National Red division rounds out the field, consisting of Rose City Intensity, 3D Basketball, Connecticut Elite- CW, and NE Nightmare- White.
With an exciting weekend full of games ahead, you aren't going to want to miss a beat. Follow @Hooprootz on Twitter and @hooprootztv on Instagram to keep up with all of the action.
---