Commitment Catchup: Fessenden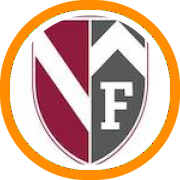 Having been around since 1903, plenty of famous alumni have roamed the halls of Fessenden. Isaiah Mucius (Wake Forrest), Chuck Hannah (Elon) and Alex Oriaki (UConn) are just a few of the alumni to attend Fessenden and play D1 basketball. This year's Fessenden class has 5 kids moving on to play basketball at the next level.
Expressions and Junior Elite 75 alum Kyle Hicks is one of the top 2022 prospects in New England and will head to New Hampton next year where he will team with Alex Karaban to form one of the toughest duos in the class of 2022. A pair of New York natives will head to Suffield as 6'6 Tyler McLaughlin-Darcy (New Lebanon) and Harrison Hochberg (New York) bring size and versitility on the wing as McLaughlin-Darcy stands 6'6 and Hochberg 6'5. Canadian native Ethan Karabanow will head to St. Mark's and Davin Pandian will head to St. George's.
---