Commitment Catchup: Rectory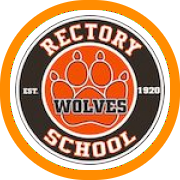 One of the top junior boarding schools in New England, Rectory consistantly has some of the top prospects in New England. Boasting alumni such as Terrence Clarke (Brewster), Christian Vital (UConn) and Alexis Reyes (Cushing), this years class also includes many top prospects.
Keyonte Beals will head to Vermont Academy next year where he has a chance to play alongside some of the top prospects in New Engand for the next few years. Point guard Flynt Whitworth is currently out with an injury, but will head to Tabor Academy in the fall. Junior Elite 75 alum Caleb Williams will head to Marianapolis next year. Brooks will add a talented player in Gabriel Fitzgerald. Nathaniel Zawoiski and Samir McElroy will head out of region as they take their talents to Blair Academy (NJ) and Episcopal School (VA) respectively.
---