Expressions takes title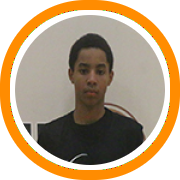 Expressions was the only New England based team in the field at the Hoop Group Presidents Day Showdown, and ultimately took down a New Heights team which won the Basketbull Junior Hoop Hall. Expressions ultimately won 5 games in a day and a half. 6'7 manchild Toriyan Johnson averaged a double double, while CT natives Troy McCoy and Jeremiah Jenkins as well as Boston's Jordan McClain all averaged dobule figures on the weekend.
We look forward to having members of this team at the Junior Elite 75 next month!
---