First Impressions #JE75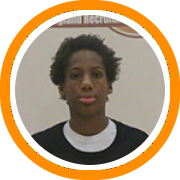 NERR & Hooprootz contributor Mike DiMartino was on hand Friday night for the annual Junior Elite 75. This year's event did not disappoint as there were many high level players . We will start our recaps with our first thoughts which include our first impressions of most of the players in the field. Make sure to follow along over the next week as we release the recaps on this site!
Last Friday night, New England's top young prospects filed into the Mass Premier Courts in Foxboro, Massachusetts to make a name for themselves at the 2019 HoopRootz Junior Elite 75. The field of 5th-8th graders did not disappoint as New England was introduced to many of its future stars. The energy started early in stations and carried over into the games as players put their skills on display in front of a staff of Prep school coaches along with HoopRootz scouts. Both raved about the level of talent in the gym which left everyone optimistic about the future of New England basketball.
The 8th grade class in particular had coaches enthusing about their potential as they will move to the high school ranks in the coming years. Guards Jeremiah Jenkins, Troy McKoy, Abdur-Rahman De Leon, and Tyson Mobley all starred in their Junior Elite 75 debuts. Big men Evenson St. Franc, Max Lockett, and William Chun dominated the paint and also showed off their versatility throughout the night. Kendrick Davila, Andrew Mayock, Jarel Delgado, and Jayden Bass also made names for themselves last Friday night.
Coaches and scouts alike raved not only about the level of talent that was in the gym, but the level of intensity and passion that each player played with. Players were seen diving on the floor for loose balls and battling for rebounds all night. This level of energy combined with the depth of talent in each class left many people in the gym excited to see what the future holds for these young prospects. We are eager to follow the development of each of these players this summer as well as in the coming years.
---