KB Summer Runs Rising Freshman Recap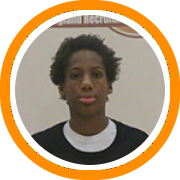 The KB's Summer Runs is a series of pick up basketball events featuring some of the best up and coming prospects in New England. The runs are organized by Kyle Butler, a 2019 graduate of The Rivers School and a Sophomore at Colby College, who is passionate about providing these opportunities for kids across the region to have fun and compete against the top players in their respective class. KB's runs feature the top middle school talent all the way up to some of the most high profiled rising seniors in New England.
Here's some insight on some of the 2024 prospects who impressed at the latest run:
Abdur-Rahman De Leon (Springfield Commonwealth): Abdur is regarded as one of the top players in the class of 2024 and he certainly proved that at the run. He's grown to about 6'4 now with great length and athleticism which allows him to finish at the rim easily, and he also shot it well from the perimeter. Overall, Abdur has a smooth game and can do things on the court that not too many kids his age can.
Joey Hart (Central Catholic): Joey was by far the most versatile player at the run. At 6'2, he showed the ability to guard multiple positions, rebound, and score the ball from inside and out. He's a coach's dream in the sense that he always makes the right play and impacts winning in a variety of ways.
Mark Nyomah (Trinity HS, NH): Mark was super impressive at the run. He really gets after it on both ends and isn't afraid to challenge anyone. He gets to the rim with his quickness and strength and has developed a nice midrange game. The 6 foot guard from New Hampshire has the potential to be an elite two way player.
Barrett Loer (St. George's): The 6'3 wing had a great showing at the run. He has a good feel for the game and has a knack for scoring the ball. Barrett will certainly be an intriguing prospect to follow over the next few years.

Jake Lemelman (Newton South): The 6 foot guard is a lights out shooter but can also make plays off the bounce. He's more of a natural 2 guard but has recently shown the ability to play the point guard position and run the show.
Amir Lindsey (Rivers): What he may lack in size he sure enough makes up for in quickness and toughness. He is super shifty getting by defenders and is good at making plays for himself and others.
Amir's best basketball is ahead of him as he continues to learn how to be effective at his size and continues to improve his outside shot.
Some other prospects who had notable performances at the run included Tyler Bike, Jay Jones, Zac Castonguay, and Jackson Shaw.
---