Lab Prep Recap: Asad Syed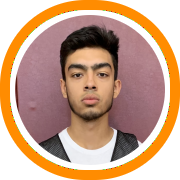 Last week, the inagural Hooprootz Lab Prep camp took place. Over the next few weeks, we will be profiling players who stood out at camp!
We start with Fessenden & PSA Cardinals combo guard Asad Syed. Syed is a really good downhill driver who can shoot it from all three levels. He excels in creating shots, and is an absolute force in ball screen situations. Asad was vocal and the team leader all week. With his want and desire to get better, Asad Syed is a player to watch as he heads into high school and returns to Fessenden for his freshman year.
We also sat down and interviewed Syed at camp last week:
Hooprootz: What motivates you to be an elite prospect?
Asad Syed: To be able to attend a high level university and to be able to provide for my parents and my family.
HR: Which current player would you compare your game to?
AS: Noah Kirkwood. He has a versatile game, very unpredictable with the ball in his hands.
HR: What went into the decision to transfer to prep school?
AS: (We) decided that (I) wanted to take my basketball very seriously and that prep school was the best option in order for me to fully be able to focus on basketball.
HR: What is your pregame routine?
AS: Listening to music, stretching, hydrating and pumping up my teammates.
HR: If theres one thing you want people to say about you as a player after seeing you what would it be?
AS: That I have a high IQ as well as good gametime decisions. I would also like them to see that I am a player that they would want to play with or to coach.
HR: What skills have you added to your game in the past year?
AS: Ball handling a lot, expanding my range, finishing around the rim
HR: What has been your favorite part about camp:
AS: Dope people, made some good friends. Good enviremontent for me to get better. Coach Carroll and Coach Cormier pushed me on and off the court to be the best player I could be.
---