Lab Prep Recap: The Raptors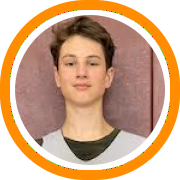 Last week we recapped the Trail Blazers and Warriors, this week we will take a look at the two other teams, the Raptors and the Bucks! Stay tuned throughout the week for more recaps!
We start with the Raptors, led by Asad Syed, who we interviewed last week:
Caleb Middleton: Step out and shoot it, great size at 6'7, didnt go for ball fakes, blocked shots and rebounded. Made some nice passes out of the high post.
Jayden Harrington: Knock down shooter, really good one dribble pull up, high iq and a son of a coach. Floor general, gets guys going into the offense. Hasnt hit his growth spurt yet, but when he does, watch out!
Eddie Turay: Strong combo forward who can finish through contact. Bull in a china shop, Beast on the defensive glass and has a nose for the ball.
Camden Morin: Really good around the basket, but can step out and play 2-5. Long and strong for his age, Morin was able to use his body to his advantage all week long causing havoc for the defense.
Chris Markowski: An outstanding teammate who executes plays to perfection. Great hustle guy who knows his role and always gets back on D. Glue guy who held his team together.
---