#NEHF Saturday Hooprootz Social Media Blog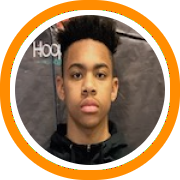 The 12th annual Northeast Hoops Festival takes place this weekend throughout Eastern Massachusetts.
The New England Recruiting Report is out in full force, with scouts at every location. To keep up with all the action you can either follow @NERRhoops, @hooprootz, @ZackSandberg, @ChrisGaynor9 and @AdamFinkelstein on twitter or you can continue to check back here throughout the day as our annual twitter blogs will consolidate all of our coverage in one location.
You can even join in on the dialogue as well by tweeting at @Hooprootz, using the hashtage #NEHF, and letting us know which division you're watching.
#NEHF is underway! @BostonBobcats takes on @BayStateJags in todays first game. #NEHF boys 8th pic.twitter.com/EgJO1KE6z8
— HoopRootz (@Hooprootz) April 6, 2019
.@danabarrosbball 6th grade team is leading at half. Good ball movement is creating open shots. #NEHF

— HoopRootz (@Hooprootz) April 6, 2019
Dev Clark from @NewHavenHeatFam with the great take. Chris Clarke impressive for Team Sims #NEHF 8th pic.twitter.com/r12a5dYYmv

— HoopRootz (@Hooprootz) April 6, 2019
@Rise_AboveBball has played great team defense and leads at the half. #NEHF boys 7th

— HoopRootz (@Hooprootz) April 6, 2019
David Brown Jr is the engine that keeps @NEStormBball 8th moving. Electric ball handler and advanced lay up package #NEHF 8th

— HoopRootz (@Hooprootz) April 6, 2019
Zion Simmons (St. Sebs) with the acrobatic finish for @GoTeamSpartans adding to their second half lead #NEHF 8th pic.twitter.com/xhru5G2a41

— HoopRootz (@Hooprootz) April 6, 2019
#POTG coming from @NEStormBball 8th is Joenel Aguero as he finishes with 27 and 10 rebounds in a big victory #NEHF 8th pic.twitter.com/iUbUPSL4xz

— HoopRootz (@Hooprootz) April 6, 2019
.@CMSwarm 6th grade team comes back from a first half deficit and holds on to get the win. #NEHF 6th

— HoopRootz (@Hooprootz) April 6, 2019
# 45 for the Blizzards getting it done with the and-one floater to keep his team ahead by 12! #NEHF pic.twitter.com/TkdsFdyqan

— HoopRootz (@Hooprootz) April 6, 2019
#POTG Max Smith leads the @BostonBobcats to the W! #NEHF Boys 8th pic.twitter.com/6WvuwowOWT

— HoopRootz (@Hooprootz) April 6, 2019
Josh Sanon with a HUGE block in the final seconds to seal the win for Elite Brothers! #NEHF Boys 7th

— HoopRootz (@Hooprootz) April 6, 2019
Bryce Goulet with the ���� early for EVOelite 2024 Boys @zerogravitybb ���������� #familyon3 #evolutionmade #earnednotgiven
.
.#basketball #evolution #team #culture #one #family #wewill #rise… https://t.co/XYCZlJmeHl

— EVOLUTION Basketball New England (@EVOHoops) April 6, 2019
Will Clark with the put-back bucket! Getting it done for the Swarm. #NEHF 7th. pic.twitter.com/4V4CCWliMU

— HoopRootz (@Hooprootz) April 6, 2019
Zach Wolinski cleaning up the glass for @MiddlesexMagic 7th. Big lead in the second half #NEHF 7th pic.twitter.com/EKNBcAkNld

— HoopRootz (@Hooprootz) April 6, 2019
Spencer Riley sinking the and-one shot to put his team ahead by 10! #NEHF 7th. pic.twitter.com/FIoCIpPo6N

— HoopRootz (@Hooprootz) April 6, 2019
Henry Whipple finishes with 15, 8 rebounds and 4 assists in a big @MiddlesexMagic win earning him #POTG #NEHF 7th pic.twitter.com/4cAs29ys5r

— HoopRootz (@Hooprootz) April 6, 2019
Michael Beverly of Team Sims is the #POTG after finishing with 18 and 8 in a big win #NEHF 8th pic.twitter.com/FZbHrUAuem

— HoopRootz (@Hooprootz) April 6, 2019
Charlie Frazier of New England Rivals grabbing a steal and going coast to coast for the easy basket. #NEHF 9th grade pic.twitter.com/nWkDfmEclX

— HoopRootz (@Hooprootz) April 6, 2019
Jojo Ugah with the nice baseline drive and finish to tie the game. .@BostonBobcats #NEHF 8th pic.twitter.com/wZliIc2QEL

— HoopRootz (@Hooprootz) April 6, 2019
Naizaiah Milien is the #POTG after finishing with 15 points for @jrrivalsnation #NEHF 8th pic.twitter.com/WOGuwbWXWo

— HoopRootz (@Hooprootz) April 6, 2019
#POTG Ceadan McCusker leads the way with 17 points for .@Rise_AboveBball in their W against CMASS Shamrocks. #NEHF 7th pic.twitter.com/7ZCqYtJltl

— HoopRootz (@Hooprootz) April 6, 2019
.@BostonBobcats after a big come from behind Win. AJ Willis (right) with 10 points and 5 assists. #NEHF 8th pic.twitter.com/BQzTVGccy9

— HoopRootz (@Hooprootz) April 6, 2019
Boston Bobcats' Graham Horowitz shot well from 3 point land and was big down the stretch in his teams victory this morning. #NEHF 7th pic.twitter.com/uIehdmIMFG

— HoopRootz (@Hooprootz) April 6, 2019
Jude Tilden scores with a good drive off an inbound play to extend the .@BayStateJags lead. #NEHF 5th pic.twitter.com/lpFqAIE5ep

— HoopRootz (@Hooprootz) April 6, 2019
ASA Hoops' Liam McSweeney hit some big threes down the stretch in his teams victory. Also displayed good court vision as well. #NEHF 7th pic.twitter.com/RiqCtNx1eT

— HoopRootz (@Hooprootz) April 6, 2019
Good ball movement from the JR Boxers leads to a Johnny Ramos triple and extends the lead. #NEHF 5th pic.twitter.com/Ei3lyX8xK7

— HoopRootz (@Hooprootz) April 6, 2019
Central Mass Shamrocks' Gabriel Mendoza had the game sealing layup with 15 seconds left in his teams win this morning. He also set the tone for his team offensively throughout the contest as well. #NEHF 8th pic.twitter.com/HE4akESuzn

— HoopRootz (@Hooprootz) April 6, 2019
Isaiah Combs of the Jr Boxers wins #POTG for his performance down the stretch to seal a tight game against. #NEHF 5th pic.twitter.com/Fy0EjB3tgo

— HoopRootz (@Hooprootz) April 6, 2019
@RIRivals smart offense leads to a clean 3-pointer from the shooting guard Michael Johnson #NEHF 10th Grade. pic.twitter.com/i5fn4V3bNe

— HoopRootz (@Hooprootz) April 6, 2019
Matt Canavan of One Dream is playing well in the first half, leading One Dream to a 10 point halftime lead. #NEHF 8th pic.twitter.com/OjglzXkw7S

— HoopRootz (@Hooprootz) April 6, 2019
Mass Attacks' Duane Thompson showcased good touch around the basket and nice handle ability for a big in his teams win this afternoon. #NEHF 8th pic.twitter.com/zIZfc8B1Tk

— HoopRootz (@Hooprootz) April 6, 2019
Seamus Clancy of Walpole Rebels finished with some big shots down the stretch earning #POTG #NEHF 8th pic.twitter.com/QDEuN8g2tr

— HoopRootz (@Hooprootz) April 6, 2019
Jayden Colon of HST earned #POTG for his big second half performance and coming up big when the team needed it the most. #NEHF 8th pic.twitter.com/InQCeWVXSc

— HoopRootz (@Hooprootz) April 6, 2019
Mass Premier big man Dante Monestime lead his team in scoring in a wire-to-wire victory. #NEHF 6th pic.twitter.com/7MNKMr9Wd4

— HoopRootz (@Hooprootz) April 6, 2019
#POTG Chris Thompson of ASA hoops' worked his way to a solid double double (points + rebounds) in the W over .@BayStateJags Chris dominated the glass all game. #NEHF 8th pic.twitter.com/VVR1k9DmlY

— HoopRootz (@Hooprootz) April 6, 2019
@BayStateJags Turning defense into offense as Luke Lofstom intercepts the pass then finds Brendan Michelson with a dime for 2 #NEHF 8th pic.twitter.com/S42K0Q6P2g

— HoopRootz (@Hooprootz) April 6, 2019
Chris Ruiz hits a smooth corner three for the @GoTeamSpartans during a W against the Needham Buckets #NEHF 6th pic.twitter.com/jrlIMEA3a8

— HoopRootz (@Hooprootz) April 6, 2019
Makhi Mallington is your #POTG for @GoTeamSpartans vs Needham Buckets. He was a leader who pushed his team to a 51 - 36 win. #NEHF 6th pic.twitter.com/cPxoJD6HRj

— HoopRootz (@Hooprootz) April 6, 2019
North Shore Sports Academy players Ray Cuevas & Bryant Holly are putting on a first half show. Shooting very well from behind the arc. #NEHF 8th pic.twitter.com/bOOAELFhKe

— HoopRootz (@Hooprootz) April 6, 2019
#POTG Ray Cuevas of North Shore Sports Academy had a great shooting performance today against One Dream. Great shot selection #NEHF 8th pic.twitter.com/2jQfEKK8p0

— HoopRootz (@Hooprootz) April 6, 2019
@Rise_AboveBball Chris Larnard earns #POTG for leading his team to a Win VS One Dream. #NEHF 7th pic.twitter.com/0HJD8l4ycL

— HoopRootz (@Hooprootz) April 6, 2019
TGK Black pushing the pace early and building a lead against the Needham Buckets. #NEHF 6th pic.twitter.com/QboBFlspR0

— HoopRootz (@Hooprootz) April 6, 2019
Wow! One Dream 8th grader Mason Creager showing his moves and driving to the hoop with an acrobatic finish. #NHFC 8th pic.twitter.com/E6Rm1apjy0

— HoopRootz (@Hooprootz) April 6, 2019
Mass Premier Point Guard Will Laplante showed a savvy floor game, controlling the tempo in his teams blowout win this afternoon. #NEHF 8th pic.twitter.com/1kFbb6Kh5X

— HoopRootz (@Hooprootz) April 6, 2019
Mass Premier Guard Johnathan Mignacca was lights out from behind the arc today- played both ends with high intensity. #NEHF 8th pic.twitter.com/8Ck6bQetZV

— HoopRootz (@Hooprootz) April 6, 2019
.@NewHavenHeatFam 8th grader Elijah Jean-Guilaume is the #POTG against @BBN_Maine #NEHF 8th pic.twitter.com/SoNyg8MgmG

— HoopRootz (@Hooprootz) April 6, 2019
John Dimaco earned #POTG honors after his outstanding efforts towards the win for the @BayStateJags #NEHF 7th pic.twitter.com/32CRBsRFH4

— HoopRootz (@Hooprootz) April 6, 2019
---