#JE75 New Hampshire 2024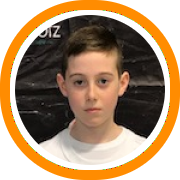 Our latest 2024 recap takes us to New Hampshire. Connecticut's 2024 write up can be found here while our Massachusetts recap can be found here.
While there may have only been four 7th graders from New Hampshire in attendance, all 4 were very impressive. Chester Middle School's Drew Brander is a great shooter with a quick release, he has good instincts defensively and a mature feel for the game. He also rebounds well and excels at driving the ball to the basket. 5'6 World Academy guard Anthony Troncellito reminds us of a young Caleb Green. He is a high level 3pt shooter with perfect form and can shoot it off the catch or off the bounce. Troncellito is smooth and has a good feel for the game with the ball in his hands, he passes the ball well to teammates to score and runs the floor well looking to score. Merrimack's Tyler Bike is a smart leader on the floor who does a really good job of controlling the offense-runs his team well by making good decisions and getting everyone involve-keeps the floor balance with a strong basketball IQ and good court vision. While Cooperative Middle School's Brennan Gregoire is a small compact guard who handles the ball well.
---